Pergolas & Patio Covers
Reserve an area in your Outdoor Living environment for shade from the sometimes harsh Austin sun.
---
No Texas backyard is complete without a place to seek refuge from the sun. After all, we're the sunniest state in the country! In fact, over 80% of our days enjoy at least some exposure to the sun.
The key is to create that shade space in a way that is functional but also conforms to the aesthetic of the rest of your landscape. A number of options exist and each one contributes to the look and feel of your back yard in its own way.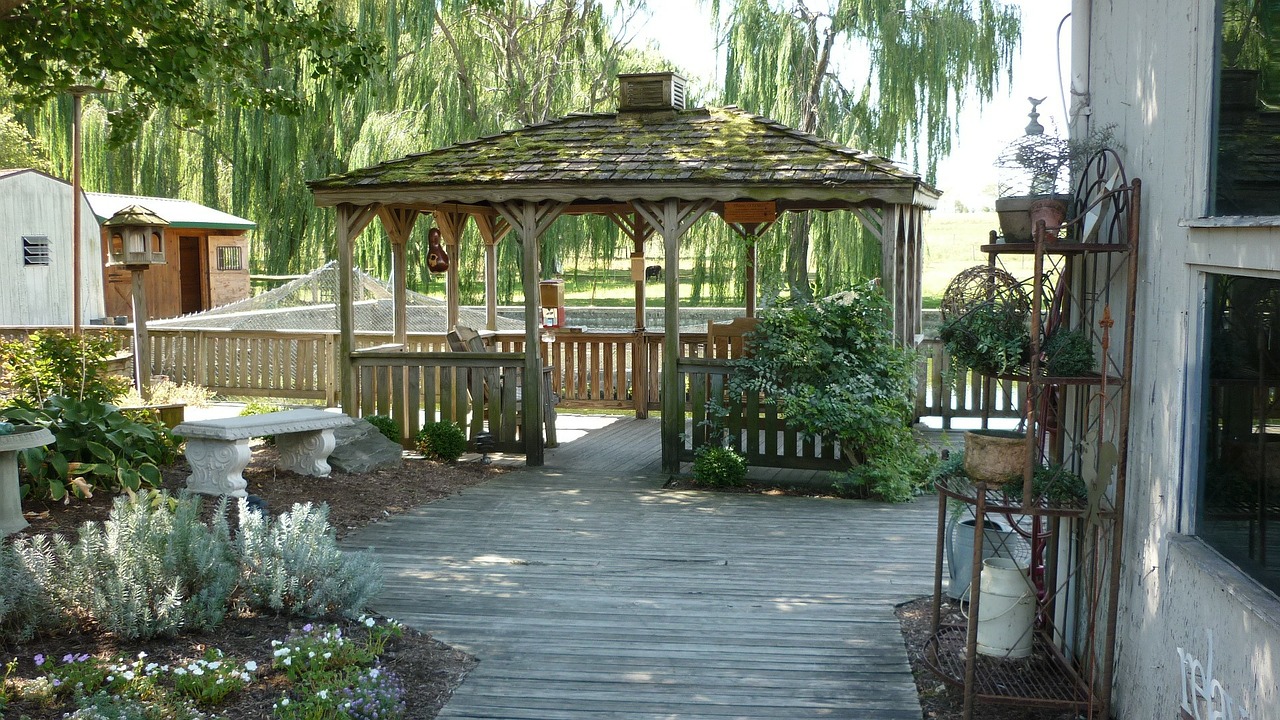 Ramadas are structures that generally include a fully enclosed roof. Because of the size and footprint of ramadas, they can be designed to match the architecture of surrounding elements. Your ramada can present the same design fundamentals as your house or serve as a segue into the rest of the surrounding landscape's architecture.
Pergolas, on the other hand, are light and airy. The ceiling of a pergola usually comes in the form of a trellis. Plants, vines, and flowers can then be used to create an overhead canopy that offers shade while avoiding the closed-in feeling of a less natural structure.
Finally, the gazebo is an independent structure that can be placed in highly landscaped sections of the yard to give a person some peace and tranquility away from the activity and noise of the rest of the house. Gazebos are usually raised, rounded, and are constructed with a full roof.
Elements of each can be incorporated into your landscape as their own independent structures or as part of the greater whole. For example, imagine a ramada built off of the outdoor kitchen as a place to eat and drink while enjoying some shade. That evening, a fire roars in a custom-built fireplace as the structure traps heat; keeping your guests warm while they enjoy hot chocolate and desserts.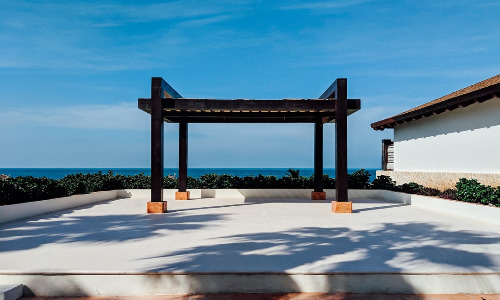 Or, maybe a pergola covering a section of the pool used as a swim-up bar is more your style. A cold beverage and some relief from the sun is all that people need to keep the party going through the rest of the afternoon. Lush greenery and flowering plants overhead combine with the warm water of the pool to make you and your guests feel as though you've discovered your own, private lagoon.
Shade is an important part of any outdoor landscape but here in the deserts of Arizona it is absolutely critical to provide you and your guests with some solace from the sun. That doesn't mean, however, that these structures need to conflict with your overall design aesthetic.
The designers and sales team at Austin Pool Specialists would love to discuss your needs when it comes to getting some shade here in the Austin area.