Pool Resurfacing and Restoration
Give your pool a fresh new look and feel without any major remodeling.
---
Remember the last time you sat in a brand new car after trading in an older model? Remember the way it felt and how every surface was perfectly polished? There wasn't a speck of dust or a single fingerprint to be seen. It was as if every detail had been put there specifically for you and just for this moment.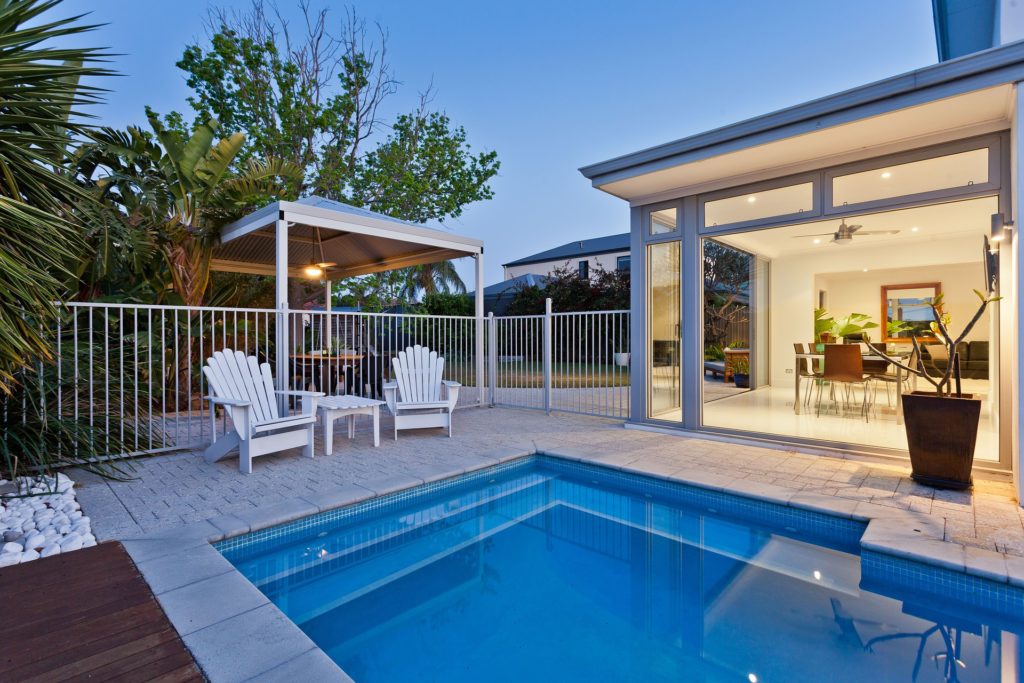 That's a lot like what having your pool resurfaced feels like.
Your existing pool has served you well and will continue to do so for many years. But, the exterior has gotten old. It's not as clean as it used to be – the whites aren't as bright and the darks are a little faded. Some tiles may be cracked and the whole thing just feels tired.
This is the perfect time to consider resurfacing.
When you opt for pool resurfacing, we start by stripping away the surface layers of your pool while leaving the foundation and core elements intact. Then, after working with you to come up with just the right aesthetic, we rebuild those surface layers with brand new materials.
Exterior surfaces can enhance the pool's immediate visual impact while interior surfaces change the appearance of the water within. Colors ranging from clear to the most beautiful blues and lagoon greens can make an incredibly powerful impact on your yard and the surrounding landscape. PebbleTEC's BeadCrete™ product is made from glass pebbles and give us rich colors not found in nature, for those of you who may be interested in a more contemporary look.
Materials like Pebble Sheen™ can be used to produce a more natural feel. Be instantly transported to your favorite remote getaway as sunlight dances and glimmers across the textured surface below while your feet enjoy a subtle massage.
More traditional surfaces like glass or stone tile can maintain the same tried and true design that has been with you through the years while still giving you the benefits of enhanced color and modern materials.
Regardless of whether you want to maintain your current landscape or if you're looking to make a more radical change, pool resurfacing will ensure that your pool continues to be an integral part of your overall landscape design.
For more information on Austin area pool resurfacing and to find out what modern pool surfaces can do for your pool, contact Austin Pool Specialists today.